CAMX 2017 was a great end to 2017. I have two composite manufacturing positions I am working on. One for pultrusion and one for lamination as the industry is strong entering 2018.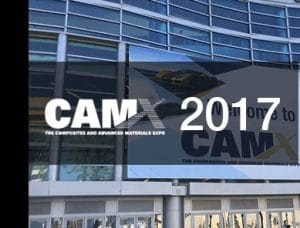 While Hurricane Irma delayed the composites industries largest trade show in the US, the organizers did a fantastic job of making the show a success. While I was not able to see the final numbers, the show seemed to have slightly less than the almost 8000 visitors in 2016, a few exhibitors had to pull out and the event seemed absent some executives. Still you were able to see the latest technologies and products showcased.
For me, this is always a must attend show to network with clients and candidates. The show offers the ability to discover and see demonstrated a variety of new materials, technologies and products that improve the performance and make the job of composite fabrication more efficient and more affordable.  Seeing composite fabrication in the live demonstrations is always a terrific way to get updated on technologies.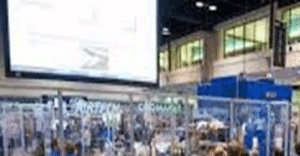 My interactions with attendees and exhibitors continue to show increasing challenges to fill and find the RIGHT people to support the industry innovative technologies and growth opportunities.
While I am working on operations positions, I found the most desired position and person to be an application development and or engineering support resource. Finding the RIGHT person to understand, support and manage the project related application development and multi supplier and customer focused projects both at the customer and the internal process engineering.
Many companies have process engineering and application development positions posted on their web sites for many months. Why my efforts are focused on finding the right engineering candidates or people with the equivalent experience to match with client needs. I also see the need for more companies to recruit out of college and mentoring and training those individuals for the future.
I look forward to supporting the people needs for the composite industry to support the present and future challenges.