SPE Automotive Composites Conference and CAMX 2018. Two great composite conferences and VERY DIFFERENT. I attended SPE and will be at CAMX, networking and working on operations and technology composite positions. Visit RSWRECRUITINGSOLUTIONS.COM to see the profiles. For clients that need hiring support in the industry contact me and set up time at CAMX in Dallas.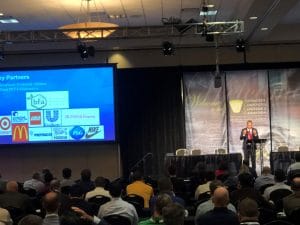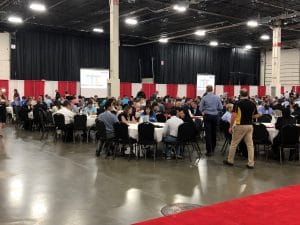 I  attend both SPE and CAMX every year. Both conferences have inspirational speakers and technical sessions with different type of attendance and approaches. I like SPE, as a smaller automotive show, it tends to focus on technologies and programs that are commercial and volume ready. The show encourages networking and based on size it is easier to spend time with clients and candidates.
The 2018 SPE was fun and I was able to again reconnect with colleagues from years ago and make new connections.
CAMX is much bigger and you never seem to have enough time to accomplish all that you want to get done. I am looking forward to CAMX 2018, since 2017 was postponed. CAMX 2017 attendance was low at around 6500 and it seemed many higher-level executives did not attend, and some companies were not able to reschedule. This year CAMX should return to high attendance and I look forward to two full days to spend time with clients and candidates.
These two conferences, within a short period of time, offers a great way to network in the composite industry, get your message in front of your customers and I look forward to getting together with many of my clients, candidates and former colleagues. Hope to see you at CAMX 2018 in Dallas.