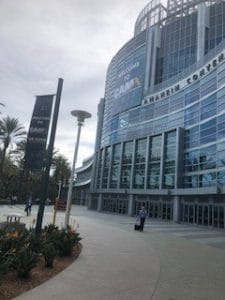 I attended CAMX 2019. I am working on specialty materials and equipment operations and commercial positions but not in the composites industry. Visit RSWRECRUITINGSOLUTIONS.COM to see the profiles.  I met with present and potential new clients, mostly in need of customer facing positions in sales, business development or application engineering. All have growth opportunities to support. For clients that need hiring support in the industry contact me and set up time
I attend CAMX every year. The Anaheim show always seems to be the best attended show and location drawing from the large west coast focus on aerospace and technology. It was reported that nearly 8000 attendees gathered in Anaheim, CA, for the industry's largest expo in North America to experience the latest advancements in composites technology, product design, and materials engineering with over 520 exhibitors. The opportunity to attend the demonstrations and presentations while networking with colleagues and potential clients.
This year's conference program offered the latest research, innovations and best practices with 48 conference program sessions and 125 technical presentations and why the great attendance.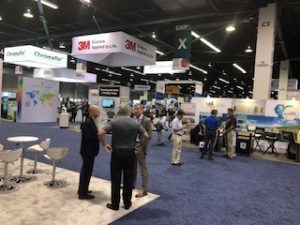 CAMX has everything and even spending two full day you never seem to have enough time to accomplish all that you want to get done.
CAMX offers a great way to network in the composite industry, get your message in front of your customers and I look forward to following up with many of my new and present clients, candidates and colleagues. I will continue to focus on the composite industry to find and hire the RIGHT candidates with the highest integrity and knowledge to support.